Want to become a makeup pro?
Check out this White Marble Makeup Brush Set
This makeup brush set comes in a matching marble case and includes ten brushes for the face, eyes, and lips to assist you in creating beautiful makeup looks for your entire face. An adorable set of makeup brushes that is sure to please any makeup enthusiast, and the marble color portrays a sense of luxury and great value for your money.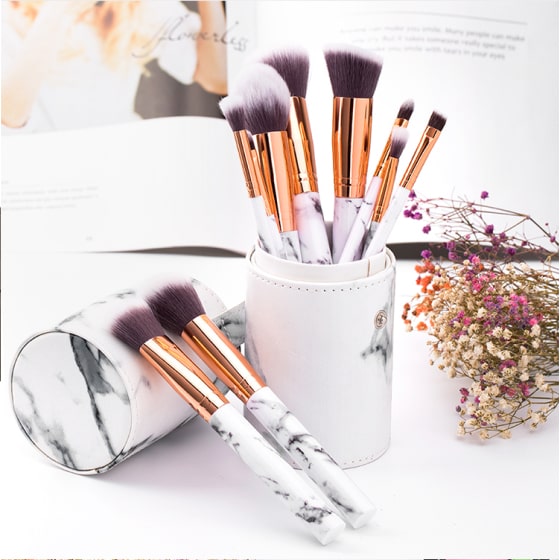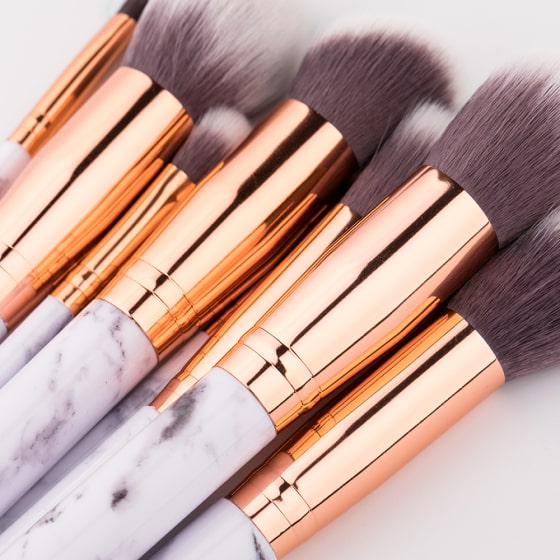 All you need in one Makeup Brush set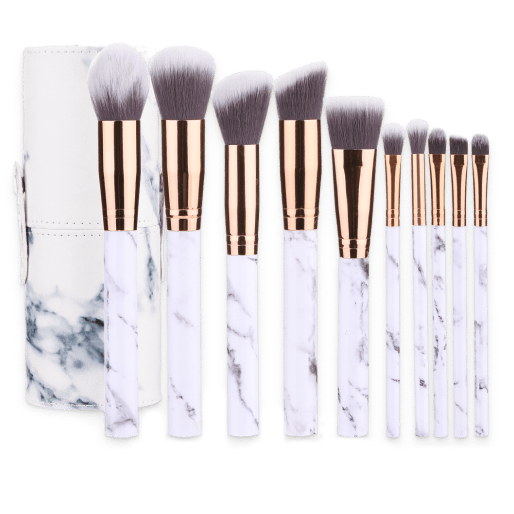 Perfect for all skin types
The brushes in this collection are made of ultra-soft synthetic bristles that mimic the feel of natural hair. They are ideal for setting up your makeup even on the most sensitive skin types.
High quality
The durable resin handles with the aluminum ferrules are crafted to offer you ultimate control over the application.
Create any makeup look you desire
With this White Marble Makeup Brush Set, you can apply all your favorite beauty products in a lightweight manner. These brushes feature extremely soft bristles that are ideal for applying foundation, powders, eyeshadows, and lip tints. These brushes can be used for blending, highlighting, and contouring your face.
People Have Asked the Following
If I buy your white marble makeup brush set online, how soon can I receive my delivery?
Before adding this makeup brush set to your shopping cart, you'll see the estimated delivery date highlighted in green. We offer fast delivery, with a lead-time of 2-5 days.
Am I going to pay for Shipping?
No, we deliver at no cost to you. We offer free delivery on all orders from our online store.
Do you sell Other Makeup accessories?
Yes, we do. Visit our makeup collection to discover other amazing makeup accessories that you may like.
How Can I Keep My Makeup Accessories Organized
Having makeup accessories kept in an organized manner is a challenge for many. Thanks to our makeup organizer (subject to availability), you can conveniently store and transport all your essential makeup accessories.